Well, vacation has once again gone by too quickly.It probalby would have been even more short-lived if Taylor was home, because then I probably never would have been bored. I miss Taylor soooooo mucch. Hes is soo amazing, he sent me flowers from Spain, they are gorgeouuss. Here look!
I wi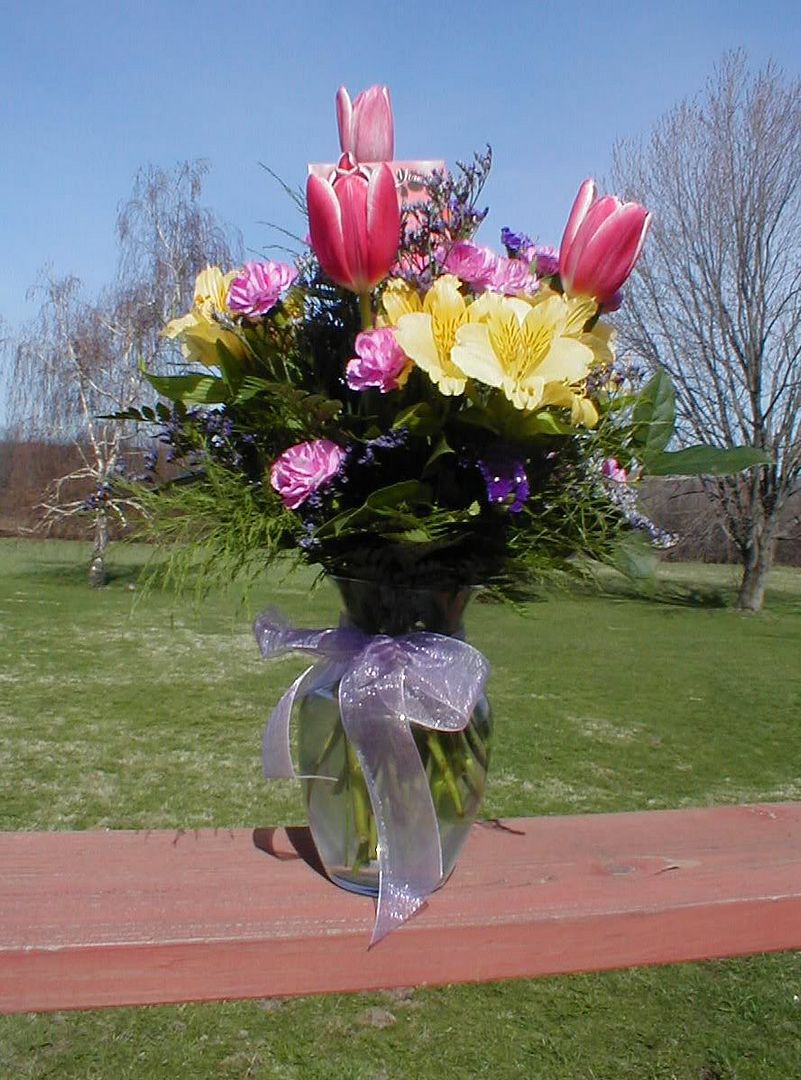 I wish I could get to see him, if only for a minute when he gets home, but I doubt it will happen.

On a lighter note. I went prom dress shoping with cassie,mall twice with molly,kties and tennis with katie, mall with ashley an mo,an for a bikeride with stephanie. Not too baad considering most of my friends are out of town :P

I also caught up with a bunch of other friends and such this vacation. I loved it.